Why Do the Lips Thin with Age?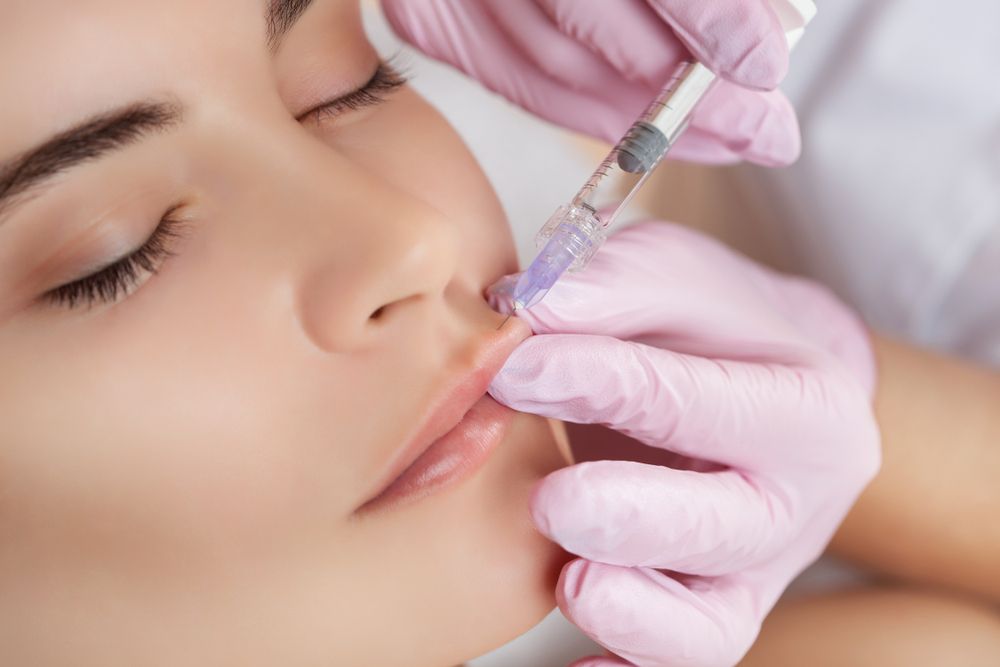 Full lips can help a person look more youthful and balance out other facial features. Unfortunately, many do not have lips that are as naturally as full as they would like. For these patients, dermal fillers can plump the skin and increase volume to provide patients with a more defined smile.
Those who are lucky enough to have naturally full lips may also find themselves considering dermal fillers at some point. Why? Because even the fullest lips become thinner as a person ages.
When aging and other factors begin to change the appearance of the lips, dermal fillers are an excellent treatment option. Here, Dr. William P. Baugh helps patients understand why the lips thin with age, and how treatment at our Fullerton, CA practice can help.
Age and Collagen Production
Collagen is a protein that provides structure to bones, muscles, connective tissues, and the skin. The body produces collagen in abundance, at least when a person is young.
However, when people hit their 30s, collagen production begins to slow down. It is estimated that collagen production decreases around two percent each year beginning around the age of 30.
Since this decrease is minimal, the effects may not be immediately noticeable. However, over time, that continual decrease of collagen production will take a toll on the appearance.
Decreased collagen production may result in lost skin elasticity, wrinkles, creases, and sagging. In addition to lines and wrinkles, which can both make the lips appear thinner, decreased collagen production also causes the lips to lose their definition and fullness. The result is thin, lined lips that look much different than they did in your youth.
Age and Environmental Damage
Another factor that affects the appearance of the lips is environmental damage. The older a person is, the more they will have been exposed to harsh environmental elements, such as UV rays. While many people remember to apply facial sunscreen to protect their skin from UV damage, they often neglect to find a lip balm with UV protection.
UV rays can breakdown collagen and further decrease collagen production in the body. Prolonged or continual exposure to UV rays increases the likelihood that the lips will lose volume and develop fine lines and wrinkles that make them look even thinner.
How Can Dermal Fillers Help?
Dr. Baugh offers several dermal filler products at our dermatology practice. These fillers increase volume in the injected area to smooth out lines and wrinkles and improve skin suppleness.
In addition to increasing the fullness of the lips, dermal fillers can actually stimulate collagen production in the body and restore hyaluronic acid, which provides moisture to the skin.
While the results of dermal fillers are not permanent, they can last up to a full year. Overall, dermal fillers are a safe and effective way to rejuvenate lips that have thinned with age.
Schedule an Appointment
If you want to restore volume to thin or wrinkled lips, dermal fillers can help. To find out more about the dermal fillers offered at Dr. William P. Baugh's cosmetic dermatology practice, call (714) 879-4312 and schedule an appointment at your earliest convenience.
Related to This