ASPS Non-Surgical 2018 Statistics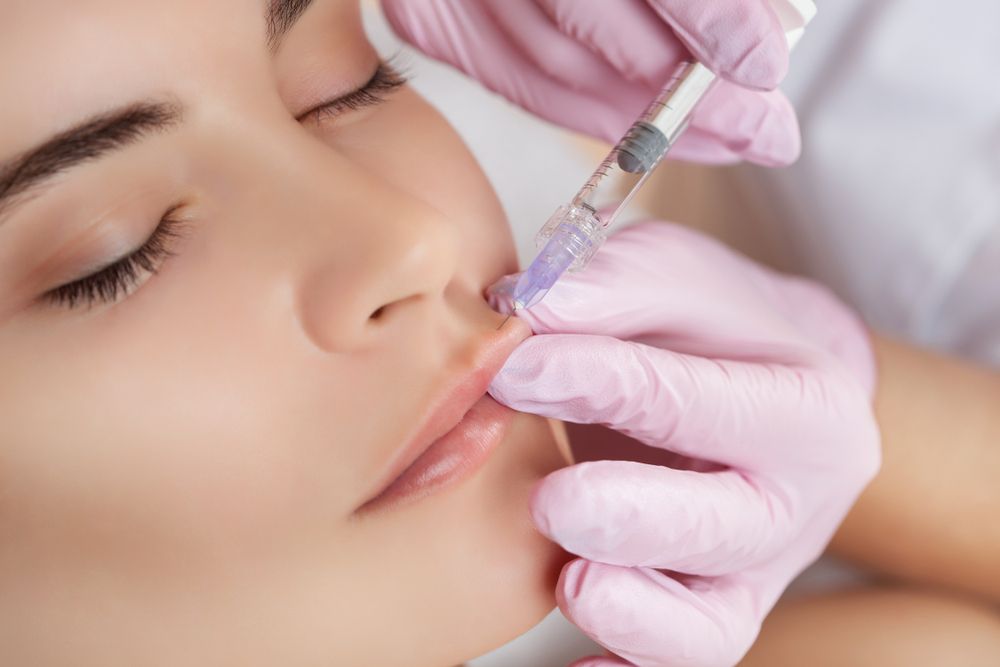 The American Society of Plastic Surgeons (ASPS) has released its latest batch of annual statistics on surgical and non-surgical procedures. For yet another year, non-surgical procedures were far more popular than surgical procedures. Leading the pack were cosmetic injectables for anti-aging and wrinkle reduction, such as dermal fillers and BOTOX® Cosmetic.
The team at Full Spectrum Dermatology would like to go over some of these numbers below. You can discuss the ideal treatment for your needs when you meet with Dr. William Baugh for a consultation at our Fullerton, CA cosmetic skin care practice.
A Continuing Trend Toward Non-Surgical Treatment
In 2018 there was a grand total of 17,721,671 surgical and non-surgical cosmetic procedures performed. Of the number, 15,909,931 were non-surgical treatments. That is an overwhelming majority of procedures, and a 2 percent increase in non-surgical treatments over 2017.
The lack of downtime, scarring, and serious risks makes non-surgical treatment more appealing overall than surgery to countless people.
The Most Popular Non-Surgical Cosmetic Procedures
The following are the five most popular non-surgical cosmetic procedures performed in 2018.
Botulinum Toxin Type A (BOTOX® Cosmetic) - 7,437,378
Soft Tissue Fillers - 2,676,970
Chemical Peel - 1,384,327
Laser Hair Removal - 1,077,490
Microdermabrasion - 709,413
Combining BOTOX® Cosmetic and soft tissue fillers, cosmetic injectables accounted for 10,114,348 non-surgical treatments. That is 63.5 percent of all non-surgical procedures last year.
A Breakdown of Dermal Filler Numbers
Soft tissue fillers were the second most popular type of non-surgical treatment. There are numerous types of fillers and filler ingredients. Here are the top five soft tissue injectables from 2018.
Hyaluronic Acid (JUVÉDERM™, Perlane®, Restylane®) - 2,128,923
Calcium Hydroxylapatite (Radiesse®) - 227,234
Platelet-Rich Plasma (PRP) - 127,394
Polylactic Acid (Sculptra®) - 121,920
Fat Transfer Injection - 45,360
The Popularity of BOTOX® Cosmetic
The most recent numbers regarding BOTOX® Cosmetic reveal an increasing popularity in this injectable treatment option. Here are ASPS numbers on BOTOX® Cosmetic from the previous years.
BOTOX® Injection Numbers in 2017 - 7,230,967
BOTOX® Injection Numbers in 2016 - 7,056,255
BOTOX® Injection Numbers in 2015 - 6,757,198
BOTOX® Injection Numbers in 2014 - 6,673,608
BOTOX® Injection Numbers in 2013 - 6,321,160
BOTOX® Injection Numbers in 2012 - 6,134,621
BOTOX® Injection Numbers in 2011 - 5,670,788
BOTOX® Injection Numbers in 2010 - 5,379,360
Notice the steady increase in numbers from year to year since the 2010s. Since 2010, there has been a 27.6 percent increase in BOTOX® Cosmetic. This speaks to its increasingly popularity among people who want to fight signs of aging without the need for surgery.
Non-Surgical Treatments Gaining in Popularity
Sitting outside of the top five non-surgical procedures, the ASPS noted two particular procedures that have gained in popularity over the previous year. These procedures were intense pulsed light (IPL) therapy (675,552 treatments) and laser skin resurfacing (594,266 treatments). Both of these non-surgical treatments experienced a 1 percent increase from 2017 numbers.
What These Trends Say About the Future of Non-Surgical Care
Given the nature of these trends, we think it's safe to say that non-surgical cosmetic rejuvenation will continue to gain in popularity. More and more people may turn to these less invasive aesthetic treatments than the surgeries of the past.
Cosmetic injectables will continue to be the most popular procedures offered, and we suspect that BOTOX® Cosmetic will once again increase its popularity.
Learn More About Cosmetic Rejuvenation
For more information about your rejuvenation options and how we can help you look your best, contact our team of cosmetic dermatology and skin care specialists. Full Spectrum Dermatology offers the finest anti-aging treatments. You can reach our practice by phone at (714) 879-4312.
Related to This